Portable Water Deionizers
The easy way to achieve a spot-free rinse!
Also perfect for any industry needing high purity water.
Benefits of deionized water
What are the benefits of deionized water?
Deionized water has all the total dissolved solids removed from it, making it extremely pure. This makes it very useful for machine shops, manufacturing, alcohol distilling, college labs, and even kidney dialysis.
DI water also achieves a spot free rinse - no towel drying required! Auto, motorcycle, and small plane detailers, boat and RV owners, and window washers use it to leave surfaces sparkling clean after just a finishing rinse.
A few markets served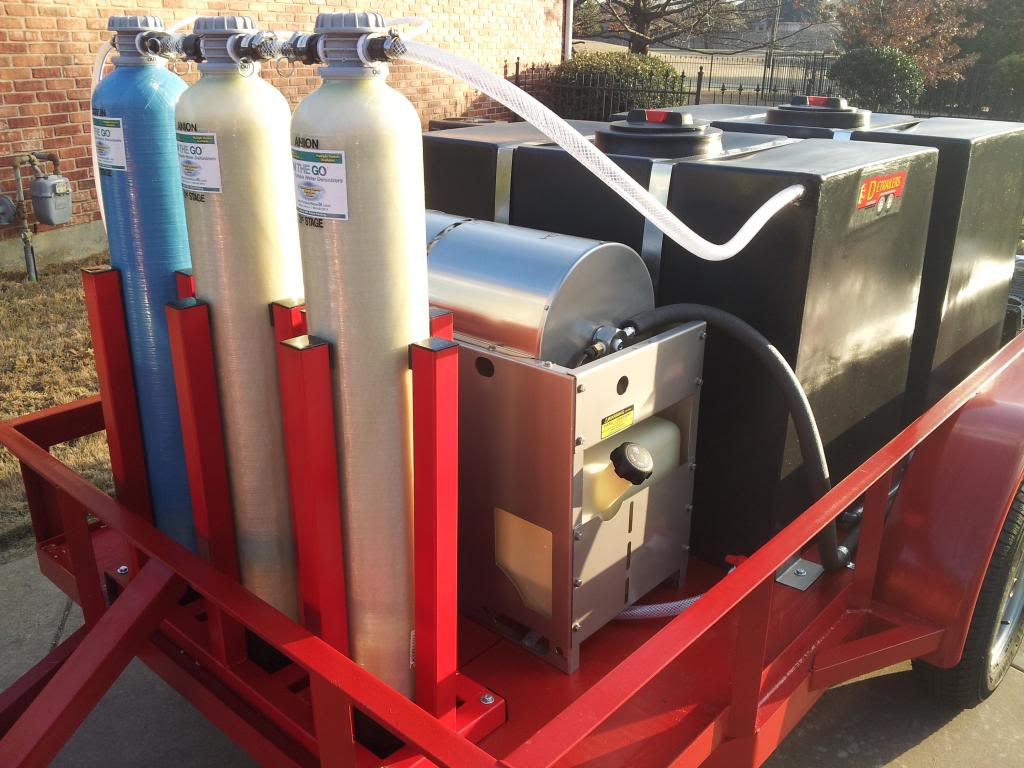 About On the Go
We are the leading developer of easy-to-use portable water softeners and water deionizers. Our products can help you achieve spot-free rinses for windows and vehicles, high-purity water for labs and manufacturing, and soft water for your RV, boat, spa, hot tub, or tiny house.